Top Investment Apps in India | Best Stock Market Trading Apps 2023
The realm of online stock trading applications has experienced explosive growth since the onset of the COVID-19 pandemic in 2020. Thanks to the proliferation of high-speed internet and the increasing interest in financial literacy, mobile-based stock trading has undergone a profound transformation. Each day, Indians are witnessing a seamless transition to exceptionally smooth and flexible trading options for investments at their fingertips.
The widespread adoption of these applications has made it remarkably easy for even novice traders to embark on their trading journey. These apps not only facilitate the buying and selling of financial instruments but also offer a myriad of other valuable services. All that's required is a reliable internet connection to ensure these trading apps run smoothly.
Research conducted in the past has revealed that Indian millennials aged between 20 and 35 are the primary users of these trading apps. An analysis conducted by a private brokerage firm, as reported in a daily publication, indicated a substantial increase in the number of Demat account holders in India. In January 2023, the count reached a staggering 110 million accounts, compared to just 84 million in 2022. These impressive figures wouldn't have been attainable without the widespread adoption of mobile trading apps.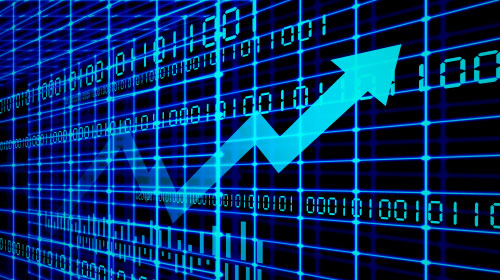 Investing in India has become more accessible and convenient than ever before, thanks to the rise of investment apps. These apps are designed to help individuals grow their wealth, make informed investment decisions, and manage their portfolios with ease. If you are looking to dive into the world of investing, here are some of the top investment apps in India that you should consider:
1. Groww: Groww is a user-friendly investment app that allows you to invest in mutual funds, stocks, and digital gold. With its intuitive interface, beginners can easily navigate through various investment options and make informed decisions. Groww also provides educational content and expert advice to help you understand the market better.
2. ETMoney: ETMoney, powered by the Economic Times, is a comprehensive investment app that offers a wide range of services. From mutual funds and stocks to insurance and loans, ETMoney covers all aspects of personal finance. The app provides personalized investment recommendations based on your risk profile and financial goals.
3. Paytm Money: Paytm Money is a popular investment app that allows you to invest in direct mutual funds with zero commissions. The app offers a seamless investment experience with features like paperless KYC, SIP calculator, and goal-based investing. Paytm Money also provides detailed insights and analysis to help you make better investment decisions.
4. Zerodha: Zerodha is India's largest retail stockbroker, and their investment app, Zerodha Kite, is highly regarded in the trading community. With its advanced charting tools and real-time market data, Zerodha Kite enables you to trade in stocks, commodities, currencies, and more. The app also offers direct mutual fund investments and SIPs.
5. Upstox: Upstox is another popular investment app known for its low brokerage charges and fast order execution. With Upstox, you can invest in stocks, derivatives, commodities, and mutual funds. The app provides in-depth market analysis, trading tips, and real-time charts to help you make informed investment decisions.
6. Scripbox: Scripbox is an investment app focused on mutual funds. It offers curated portfolios based on your risk profile and financial goals. Scripbox's algorithm-driven approach ensures that your investments are diversified and optimized for returns. The app also provides personalized recommendations and regular portfolio reviews.
7. Kuvera: Kuvera is a free investment app that allows you to invest in direct mutual funds and digital gold. The app offers a simple and intuitive interface, making it easy for beginners to start investing. Kuvera also provides tools like goal-based investing, tax optimization, and a unified portfolio view to help you manage your investments efficiently.
8. Smallcase: Smallcase offers an innovative approach to investing in the stock market, providing retail investors with a convenient, hassle-free investment solution. It is a one-stop shop for investors who want to invest in a specific list of stocks, sectors, or themes with ease.
These are just a few of the top investment apps available in India. Each app has its own unique features and offerings, so it's essential to choose one that aligns with your investment goals and preferences. Whether you are a beginner or an experienced investor, these apps can help you grow your wealth and navigate the complex world of investments with ease. Start investing today and unlock the potential for financial growth and stability.